Cultivating Emotional Balance Program
SELECT IMAGE TO INSERT
What is the Cultivating Emotional Balance program?
The Cultivating Emotional Balance program arose from a dialogue between biobehavioral scientists studying emotion and the Dalai Lama, Buddhist monks, and scholars at the Mind and Life Institute in Dharamsala, India in March of 2000. Daniel Goleman documents this meeting in the book "Destructive Emotions."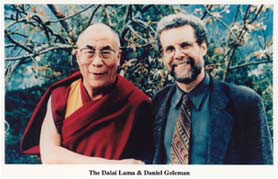 After this meeting, at the Dalai Lama's request, Dr. Paul Ekman, a Western scientist with expertise in emotions, and Dr. B. Alan Wallace, an expert in Buddhist Contemplative practices, led a team of Western scientists and Buddhist contemplatives in developing a training program that integrated secularized contemplative practices with Western methods for dealing with destructive emotional experiences. The training's purpose is to reduce emotional reactions that are destructive to self and others and enhance compassion, empathy, and constructive emotional responses for self and others.
The program is designed to help develop:
Attentional Balance through:
Concentration exercises
Mindfulness practices
Motivational Balance through:
Reflective practices
Aligning your desires and life with your deepest values
Cognitive Balance through:
Inquiring into and clearly seeing the various aspects of your moment-to-moment experience
Aligning your thoughts with what is presented in your direct experience
Emotional Balance through:
Recognizing your emotions clearly
Understanding your emotional reactions and the roots of your emotional reactions
Recognizing emotions in others to promote empathy and harmonious relationship
Utilizing attentional, motivational and cognitive intelligence to develop genuine happiness
For an overview of some aspects of the program, you can watch the following videos from B. Alan Wallace, Paul Ekman & the Dalai Lama:
Scientific investigations suggest that the program can help with reducing difficult emotions such as anxiety and depression and increasing helpful emotions and mindfulness. In addition, participants in the program tended to: be able to recognize emotions in others better; be protected from some of the psychophysical effects of stress; more easily activate compassion; and reduce their hostile behavior in intimate relationships.
Each weekend will include lecture, meditations, movement practice, and discussions. Between sessions, there is also the option of having a practice partner and small support group to dialogue about the information and practices and how to integrate them into your daily life.
To learn more about the program or to apply, email info@eastbaymindfulcenter.org or call (510) 698-2467.
Class Teacher Bios: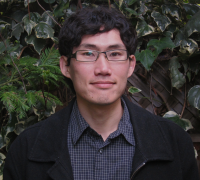 Kelly Yi, Ph.D.
Kelly Yi, Ph.D. is a licensed psychologist and the founder and director of The Mindful Center for Individual, Couple, and Family Therapy. He has practiced meditation since 1992 in a variety of contexts (Buddhist, Hindu, Sikh, Christian, Shamanistic and non-religious) and respects each person's unique background and belief system. He is a certified Cultivating Emotional Balance teacher through the Santa Barbara Institute of Consciousness Studies. He also trains clinicians in mindfulness-based psychotherapy at his center and at Palo Alto University. He has extensive background in mindfulness-based psychotherapy and has trained with Zindal Segal in Mindfulness-based Cognitive Therapy, Steve Hayes in Acceptance and Commitment Therapy, Bob Stahl in Mindfulness-based Stress Reduction and Janina Fisher in Sensorimotor Psychotherapy. He feels deeply honored to lead this training and to be involved with healing work in general. He sees it as deeply in tune with his life's calling and is grateful to all those he has worked with who have shared their lives with him.